Spring Cleaning Made Simple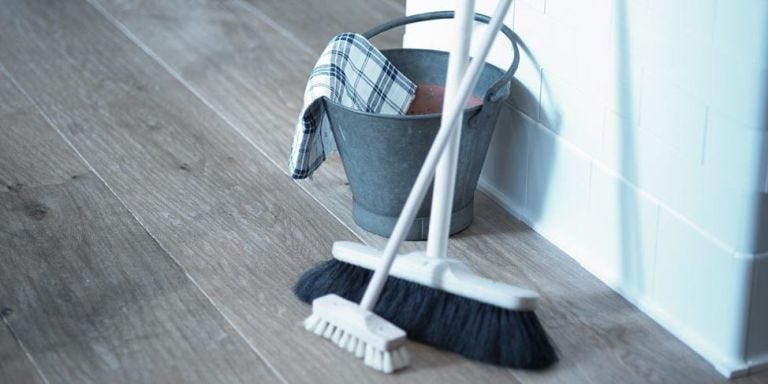 Though this really warm weather may cast doubt, it actually is still Spring and not yet Summer. It's coming, though! Which means if you haven't started Spring cleaning you're running out of time until it becomes Summer cleaning. It's an understandably daunting task which is why so many people put it off as long as possible. To help you get this looming task off your back here are some of our favorite tips, tricks, and how to's for Spring cleaning 101!
Clockwork Cleaning
This tip will definitely help you in eating the elephant (one bite at a time… hopefully everyone is familiar with this saying). Break down tasks into timed sections. It's overwhelming to consider everything you have to do but if you set an allotted amount of time and find the most efficient tasks to fill that time it will help you get a lot done and not end up burned out in the end! For example, only have ten minutes to fill? Try a quick dusting session, wipe down those ceiling fan blades, and polish up any doors and switch plates that have collected smudges and finger prints. Presto! Check those of your list and move on to another ten minute session or a longer session for bigger tasks.

Start Where You Live
One way to get things done is when you're feeling encouraged and inspired. The easiest way to galvanize yourself to that kind of work is to be able to see the progress you've made. Take the time to start cleaning where you and your family spend the most time in the house. Clean up the kitchen or living room quickly and you'll get to see the result of your hard work all day long while you work on the following project!

Clean Routine
If you've got a busy schedule and don't have time to clean until the weekends but the messiness is getting to you in the meantime, here's a tip, clean as you go. This may seem obvious but take it further and make it a part of your daily habits! We recommend in the morning beginning your day by making the bed and when you've accomplished some personal tasks empty the dishwasher or start a load of laundry. This will make it much easier for yourself in the evening to come home to work on and will help you keep on top of everything!

Slow & Steady Wins The Race
Although there's nothing wrong with busting out all your cleaning in one to two sittings there's also nothing wrong with doing it gradually. You know yourself better than anyone else does so clean according to your schedule! It's much less pressure on yourself to dedicate some time over a period of time to accomplishing all your spring cleaning. It also ensures that what you clean will be really really clean compared to if you had done it more quickly to get more done at a time. If you're spread thin and running on fumes you won't get much done anyways so relax and take a quick break if you need to!