April showers bring May flowers and kids with cabin fever from being stuck inside! You don't want to loose them to the rain and run the risk of them getting sick but they're about to lose their minds if they have to stay inside any longer and  you're about to do the same! For everyone's sanity on a day like today we've rounded up a couple of fun activities and places to go in the area to keep the kiddos occupied!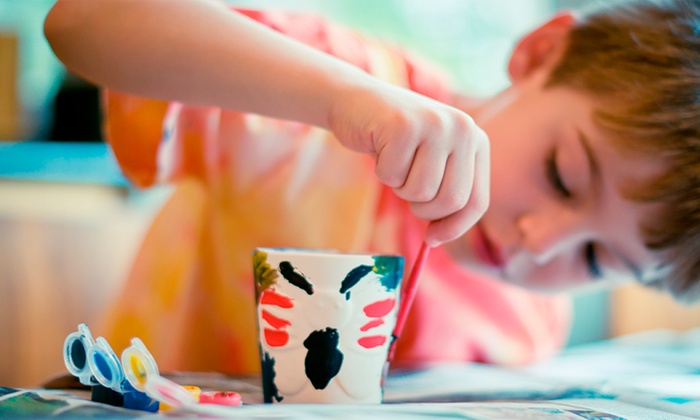 Paint pottery at Unpluggist Paint & Play
If you're kiddo loves crafts then this might be  a great option for you! Here you're able to choose a piece you want to paint, make your creation, and take it home! If you've also got a couple of kiddos with ants in their pants half way through painting, that's fine too! There's a play place here and it's a totally kid friendly location so let them run wild!

Skating at Skate Galaxy OKC
This is a terrific plan for parents who just need a breather from entertaining their little ones for a moment. Take them here, rent a couple of skates at an affordable price and then let them skate their hearts out until they're tired! There are sure to be plenty of other kids for them to make friends with a play around with. If your kiddo doesn't want to skate the whole time there are also arcade games there to play!

Head to Story Time at the Library
You could read books at home and we of course know that no one tells stories to your kids better than you but sometimes it's just a change of location they need. These readings are usually free and happen frequently! Just check out the times offered at your local library!

Try Out a Board Game Cafe
There are a number of board game cafes in the area and there seem to be more and more popping up over time! Edmond Unplugged is a great example! Located in downtown Edmond, take the kids and sit down and pick out some games to try! Enjoy a refreshment while you play too!